izilen
As requested by

aamalie
. I really like this one, which is why I did not attempt to colour it quickly, even in simple black and white tones. I want to finish it properly, eventually. Meanwhile, have the lineart! I am sorry it is so ridiculously fluffy but you see, I really ship this. In my mind this is set somewhere around the time that final picture in 108 was taken.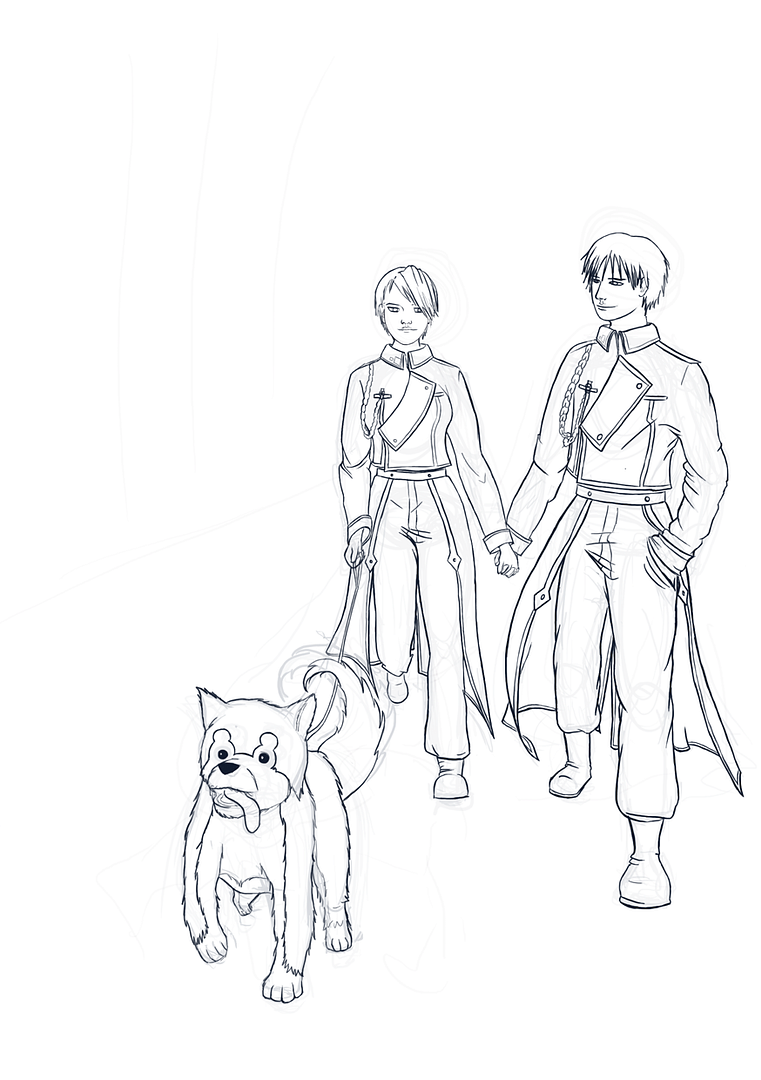 By the way, I am taking suggestions for the background! My dream background would be vaguely turn of the century buildings, but I feel that is impossible (I have no desire to relive drawing buildings in perspective with all technical accuracy). So far the top suggestion is A PARK.
EDIT: Here it is, with colours.
CLICKY