izilen
This was a WIP far longer than it had any right to be, having been born as a 3am doodle. Went really fast at first, but then I got lost in the details, or distracted by it. Ahaha, self, you are so silly. Whatever, it is done now. I apologise for the awkward poses, the blatant shipping and the lack of kissing.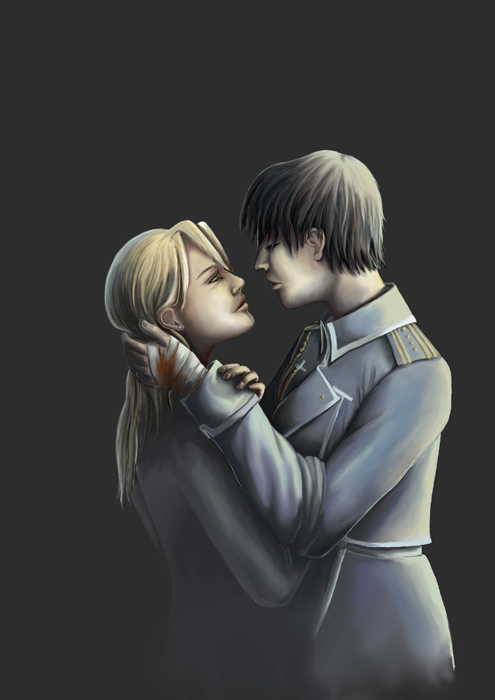 [
Bigger
,
close up
,
EVEN CLOSER
||
deviantArt
]
(You get two close ups because the image was huge and I rather like the faces. They just don't look the same at 16%.)
So this is supposed to be set sometime after The Final Battle, when Roy's still blind. Thus the title shamelessly stolen from Ellie Goulding's I'll Hold My Breath.

Fight fires in your best clothes, touch skin with your eyes closed
(/catchylyrics)
=D